Summer camp at Keats is truly a unique experience.
Keats is a place where children and youth can grow, learn and explore in a safe and nurturing environment, surrounded by supportive and guiding roles models. We've been a part of God's life-changing ministry for over 95 years, and we're looking to share it with you. Have a look around our website or give us a call– we can't wait to show you all the great things you'll get to experience at Keats!



Important Info
Before you register
All forms, including the Medical Form, are required to be filled in before you will be able to move forward during registration. Please make sure to have your child's PHN / Care Card number before you start. You will be required to place a $100 deposit to confirm your spot.

After You Register
3 weeks before your campers camp begins, you will receive a Welcome Aboard package, giving you all the details you need to get ready for camp, including when & where to register on the first day, what to pack, and how to set up your store account to buy a few treats at camp. Have any more questions we haven't answered? Don't hesitate to give us a call or drop us a line!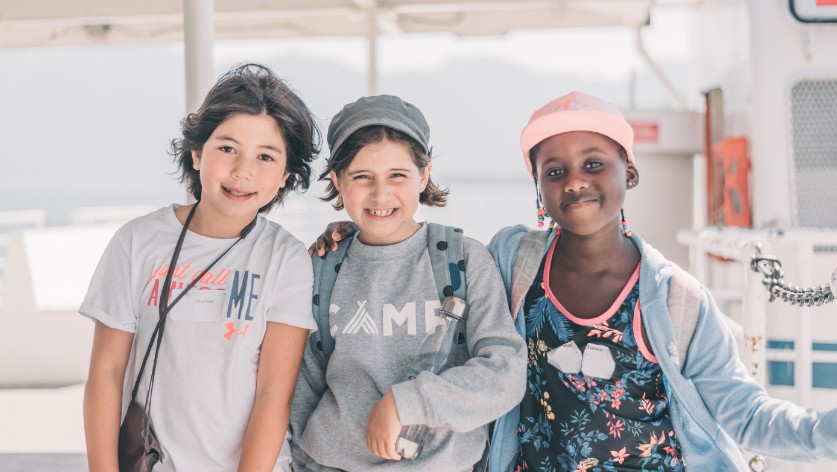 What To Pack
Whether you're here in April or August, Keats is a great place to run around outside. That said, it's definitely not as "rugged" as wilderness camping, so campers are encouraged to bring whatever clothing they would be comfortable in through a range of activities, indoors and out.
It's absolutely imperative that campers, parents and staff consider what time of year they're coming to Keats. In the spring and fall we see considerably more rain, and temperatures ranging from 5-20 C, whereas in the summer we're more concerned about sunscreen and hydration as temperatures hover between 15-30 C.
We ask that campers are able to carry whatever luggage they bring to camp. It is also easiest for staff, campers and boat crew members if bags are not tied together or attached in any way.
A suggested checklist includes:
Sleeping Bag
Pillow
Warm clothing
Active clothing
Rain jacket
Hat
Sunscreen
Swimwear
Towel
Toiletries
Running shoes
Sandals
A great book
Flashlight
Skateboards, wakeboards, protective gear and musical instruments are allowed, but Keats Camps is not responsible for any damage that may occur to them. As well, electronics such as computers, iPods and cellphones can be an unnecessary temptation for other campers in the cabin who don't have such things, and will be held by staff for the duration of the week. Lastly, any campers found with any sort of drugs or alcohol will have it immediately confiscated and be sent home.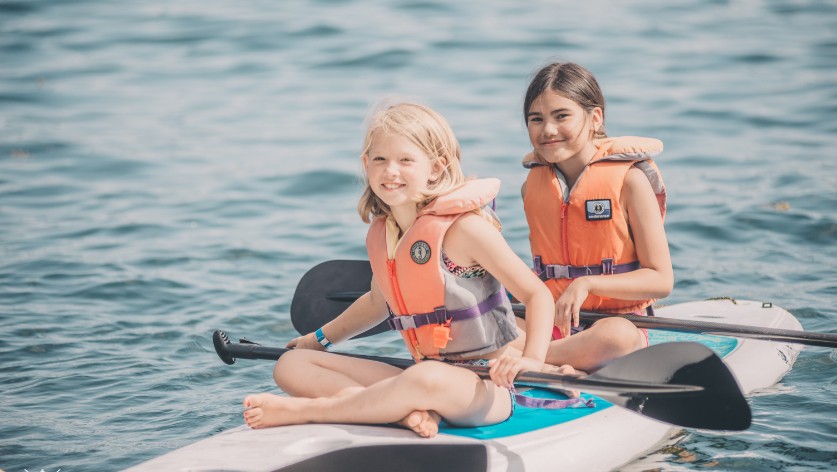 Accommodations
Campers stay in bunk style cabins of 10 – 12 campers, each containing their own bathroom facilities (sinks, showers, and toilets); some of the cabins have accessible bathrooms. There are daily cabin checks, and the LEAD campers clean the bathrooms daily. All cabins will have 1 senior counsellor (Skipper) and 1 junior counsellor (First Mate) residing with the campers. Campers are required to bring their own bedding (see our What to Pack section).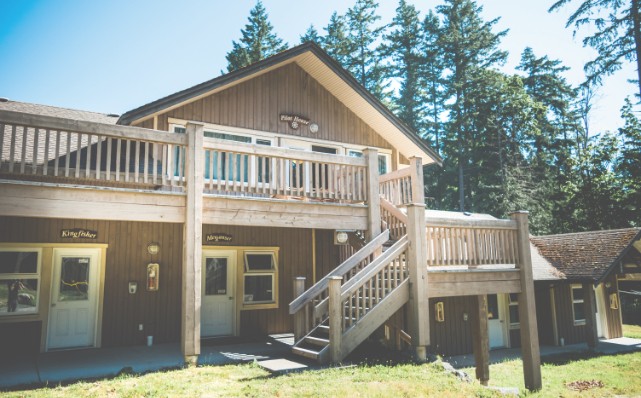 Food
At Keats Camps, we believe in high quality, comfort food. Camp takes a lot of energy to run and be a part of, and as a result our food needs to be both well liked and nutritious. Almost every element of all our meals are made from scratch, and many Keats alumni look forward to Sunday visitors' lunch because they know they can expect a great meal. All of our meals are served buffet style, with campers heading up in table groups to get their food. Campers eat first along with their counselors, after which the rest of the staff gets to go. Seconds are served once everyone has had their firsts. Dessert is only served as a late evening snack, which we call Mug Up.  Fruit is readily available at the dining hall throughout the day.
The kitchen is willing and able to accommodate all manner of dietary restrictions and have considerable experience creating healthy, tasty vegetarian, vegan, dairy free and gluten free options. Keats cannot 100% guarantee against cross-contamination in the kitchen.
*There will be a surcharge for all special diets: campers $30, Deckhands $60, Crew $120*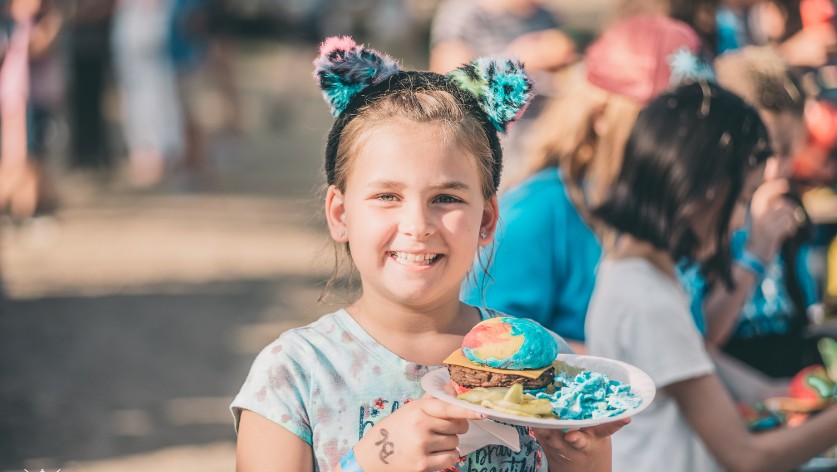 Covid Sickness Policy
Please do not send any camper to camp if they are sick or experiencing any COVID-19 symptoms. This will be considered an exceptional circumstance due to Covid guidelines and you will be eligible for a full refund.
Keats Camps will follow all public health guidelines. If your camper is sick or experiences Covid-19 symptoms, Keats Camps will follow all public health guidelines set by Vancouver Coastal Health. If costs are associated with this in relation to your child, you will be responsible for those.
Drop Off and Pick Up
For campers coming via the Lower Mainland
Drop off at camp
All our summer camps depart from Coal Harbour in Downtown Vancouver via Harbour Cruises (501 Denman St., Vancouver).
Check in begins at 800 am and boarding at 845 am on Monday.
Pick up from camp
3 night campers: pick up at 330 pm at Harbour Cruises on Thursday
7 night campers: pick up at 300 pm at Harbour Cruises on Monday
For campers coming via the Sunshine Coast
Drop off at camp
Check in begins at 1015 am and departure is at 1030 am from Gibsons Marina (675 Prowse Rd., Gibsons) on Monday.
Pick up from camp
3 night campers: pick up at 1230 pm at Gibsons Marina on Thursday
7 night campers: pick up at 1230 pm at Gibsons Marina on Monday
**If you wish to have your child picked up or dropped off in Gibsons, please contact our office no later than 1 week before your camper comes to camp**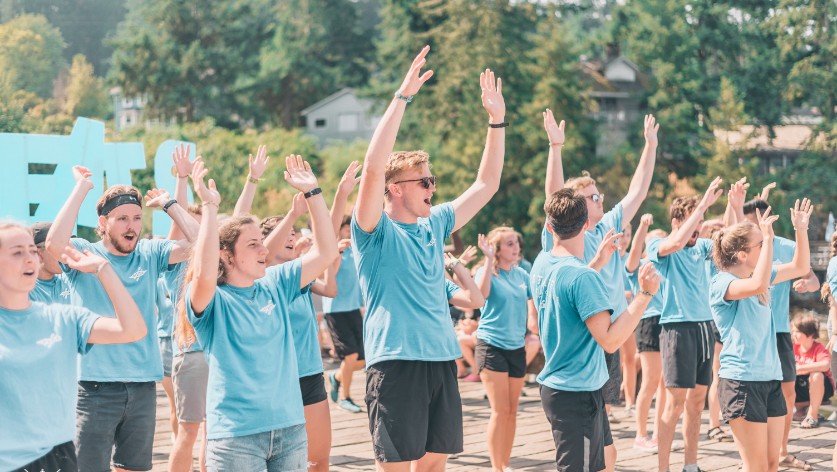 Policies
Cancellation Policy
Campers unable to attend a session will receive a refund, less an administrative fee of $100.00 including applicable taxes, provided our office is notified one month prior to the start of their camp.
Your deposit or any payments made towards camp fees cannot be applied to any other registrations or camps.
Another camper may not be substituted in place of a cancelled spot. We regret that barring extenuating circumstances, no refunds will be made within 30 days of the camp start date.
Refunds WILL NOT be issued if your child is unable to attend camp due to a head lice infestation. This applies both to parents opting out of sending their child to camp, as well as to situations sent home from camp by our staff. Refunds will not be issued if you decide not to send your child to camp because we are unable to place them in a cabin with a desired cabin mate.
Please do not send any camper to camp if they are sick or experiencing any COVID-19 symptoms. This will be considered an exceptional circumstance due to Covid guidelines and you will be eligible for a full refund.
Keats Camps will follow all public health guidelines. If your camper is sick or experiences Covid-19 symptoms, Keats Camps will follow all public health guidelines set by Vancouver Coastal Health. If costs are associated with this in relation to your child, you will be responsible for those.
***All cancellations MUST BE received in writing / via email. Cancellations over the phone WILL NOT be accepted.
Medication Policy
Each camp is staffed with at least one Registered Nurse and one First Aid Attendant. All cabin leaders are certified in Basic First Aid as well. Keats Camps carries a range of generic over-the-counter medications; please do not send these with your camper. All prescription medications must come in the original containers. Please speak with your Pharmacist- many can package a 1 week supply for you to send with your camper.
All campers will meet the nurse their first afternoon at camp, and will be asked to give them their prescription medication for the week. Depending on the schedule you have set out in the medical form, prescription medication will be given to the camper by the nurse  with meals and / or before bed. This will be communicated to your child / guardian the first afternoon when they meet the nurse.
Smoking, Drugs, and Alcohol
During the summer, forest fires are a very real threat on Keats Island. For this reason, we prefer to supervise campers who need to smoke, rather than have them sneak off into the forest. Any camper who has written parental permission to smoke and who brings a personal supply of cigarettes or vape to camp will be allowed to smoke in a supervised environment at pre-planned times. We will not purchase cigarettes or vapes for a camper under any circumstances. Written permission is also needed for campers who are trying to quit smoking using aids such as Nicorette gum and who plan on having these in their possession while at camp. As well, campers found to be consuming or in possession of alcohol, illegal non-prescription drugs, or prescription drugs not belonging to them during their time at camp (and while in transit to and from camp) will be immediately sent home from camp at the expense of their parents without exception.
Valuables & Theft
Do not allow your child to bring valuable items, electronics (iPods, cell phones, iPads, etc), expensive clothing, costly cosmetics, wallets, etc. to camp. We do not provide lockers for campers to secure their belongings. Thefts do happen and we are not responsible for any items which are brought to camp and then go missing. Money for the camp store can be deposited via credit card directly into your child's Mariner's Inn account through the online registration system or by contacting our office, as an alternative to sending cash to camp with your child.
Cellphones, Phone Calls, and Homesickness
When your child is at Keats, every day is valuable for the development of independence, self-confidence, and social skills. It is our experience that whenever cell phones are used by campers to contact parents about minor challenges, problems tend to result. By allowing parents to be involved in the quibbles that sometimes arise, we believe kids are losing out on opportunities to learn how to deal with the small conflicts in life, and that we are also interfering with the strengthening of relationships between them, their counselors, and their cabin mates. For these reasons, we do not allow cell phones at camp under any circumstance. Even in the case of written or verbal consent for cell phone use, we will still remove phones from a camper's possession on the first day of camp and return it on the last day. We know how hard it can be to send your child off to camp, and we know that homesickness may arise, especially amongst the youngest campers. Your child's counselors will work with him/her to push past the homesick feelings – something our staff are very skilled at. We find that the worst solution while working with homesick campers is to let them talk to their parents immediately. While it can be temporarily comforting, this will only remind them of home and make the situation worse for them in the long run. Our office phone is available for use if your child is very homesick, but generally we will try to delay phone calls home until we have exhausted our other options for managing homesickness. Please do not suggest to your child that there is an option to call home every day to check in; instead, spend some time ahead of camp discussing with your child strategies to overcome being homesick at camp. Of course, if you feel it is best for your child to leave camp early due to homesickness, we will help you arrange for his/her return home.
Bullying
We believe that camp should be a safe environment for all kids to learn, play, and grow. This is why we have a clear and decisive policy on the consequences of bullying and violence at camp. Keats Camps has full discretion to immediately send home any camper who commits a violent act, whether physical or verbal, and who is deemed by the camp staff to have the intent to harm another individual or themselves. For minor offences, including but not limited to bullying, disrespect, or disregard for camp rules, we operate on a three-strike discipline system. With the first incident, your child will receive a verbal warning from one of our staff members. The second will result in disciplinary action (such as a small work project or the withholding of a camp privilege) and a call to you, the parent, or to the emergency contact listed on your child's registration, to advise you of the situation. If a third incident occurs or the behaviour continues, we will ask that you immediately come pick up your child from camp at your own expense. Much like the school system, our staff will do everything in their power to prevent actions of bullying, but it is not possible for them to have their eye on every single camper at all times. Unfortunately, kids will seize opportunities to partake in bullying when they are not being watched; for this reason we have our three-strike policy, and ask for your understanding in this matter. We appreciate you taking the time before camp to converse with your child about the consequences of bullying and disrespect.
Cabinmate Requests
We provide a space on the registration form for you to outline any requests for cabin mates that you may have. If you need to make adjustments to what you've written after you have registered, please contact our office directly. Requests will be taken up to 2 weeks before the start of your child / guardian's camp.
We will make every reasonable effort to place your child with whoever you have requested, but often large groups of friends will be split between cabins. It is also possible that your child may not be in a cabin with anyone that you have listed on their form due to requests from other parents to not place your children in the same cabin. It is our policy that in the rare event of a request for campers not to be together, this will take priority over requests for campers to be together. Cabin assignments will not be made available until your child has arrived at camp. We do not give out this information prior to your child arriving at camp.
Camper Early Release
For the safety of your child, we will only release your child into the care of the parent(s) or guardian(s) who are named and have signed the Conditions of Enrolment (COE) form. To spare yourself any stress or confusion when your child is picked up from camp, please ensure that each parent/legal guardian has their name and signature on the COE form. Additionally, we have left space on the registration form for you to write in the name of another person (or other people) whom you authorize to pick your child up from camp. Everyone coming to pick a child up from camp must be able to produce photo identification with their name matching the name written on the COE form. If you have already registered your child for camp and you wish to add another person to your authorized pick-up list, please email us a brief, dated note stating the camper's name, camp date, the name of the person who may pick up the camper, and your name. Only a parent or guardian who has their name and signature on the camper's Conditions of Enrolment form may send us a pick-up authorization note.
Lice
In order to make the camp experience great from start to finish as well as in the weeks that follow camp, we try to limit the opportunities available for head lice to spread. On the first day of camp, there will be a check for head lice once they get to camp. If lice is detected our staff will contact the parents / guardians and we will arrange for you to pick up your camper, taking them home to treat the lice. Your camper is welcome to return to camp 24 hours later and continue with camp, and we will help you arrange that as well. Out staff is very discrete and will handle the situation confidentially. Please educate your child before the start of camp about avoiding the spread of lice by not sharing hats, pillows, brushes or combs and by wearing long hair back in ponytails. It is important to note that we are unable to supply a personal helmet for each individual camper, so our helmets will be shared throughout the day over the course of several of the activities. We would encourage you to send a personal helmet with your child if you have one available at home – just remember to label it and to remind your child that they need to wear their own helmet when doing activities. We are unable to enforce that your child wears their own helmet versus the camp's helmets. If you would like more information on identifying, treating, and preventing head lice, please talk to your community health professional or visit Health Link BC's page on the matter. To remove head lice Vancouver Coastal Health recommends two treatment options which can be read about here.
Lost and Found
Due to Covid, we are not using an office, and therefore we are not able to facilitate returned items during the summer. We will organize a 1 day pick up in September in the city and will let you know when that is. Any items not picked up will be donated.
Items will not be shipped.
Our summer staff will do their best to remind campers to gather all of their belongings at the end of every camp session, but we ask that you not send valuable items to camp in case they do not come home with your child. Orthodontic appliances such as retainers are one of the types of valuables that are lost at camp each summer, because they often get wrapped in napkins at meal times by the wearer and are then mistaken as meal time waste if left behind on the table. Again, our staff can encourage your child to be responsible with items such as these, but Keats is not responsible for lost or misplaced dental appliances. You can contact our lost and found at lostandfound@keatscamps.com; please give your name, your campers name and the week of camp they attended, as well as a thorough description of the missing items.
Pictures and Privacy
Please note that the Conditions of Enrolment form gives Keats Camps permission to use photos and video taken at camp for promotional purposes. If this is a concern, please email info@keatscamps.com, with the subject "photo permission." For Privacy's sake, we will not release your information or your child's information to anyone except the parent(s) / guardian(s) listed on your child's registration form. Similarly, we will not disclose the registration status or details of a camper to you without the expressed permission of the parent(s) listed on their registration form.
FAQ
My camper has friends who will be at camp; can they be in the same cabin?

We do our best to put those who request cabin mates together, but sometimes it isn't possible. Cabinmate requests are not guaranteed. (see policy above) .

What grade do I use to register my camper?

Keats uses the grade the camper is going into in September of the current year.

The camp I want is full; what can I do?

You can join our waitlist! Every year, dozens of campers come off the waitlist, and while we can't guarantee it, if you aren't on it, we can't call you!

To get on the waitlist, log into your account and continue the registration process; the system will add you to the waitlist. If you don't receive an email from us after completing registration, you have not been added to the waitlist.

If a spot becomes available, we will email you and give you 24 hours to respond. If you don't respond we will move to the next person on the list and continue this process until we fill the spot.

There is no payment needed to join the waitlist; however, if we offer you a spot, you will be required to put down a deposit to confirm the spot (or the full amount of the camp if it is less than 30 days to the start of the camp). We will fill from waitlists up to the night before camp begins!

What if my camper wants to come home before the end of camp?

If you know in advance that your camper needs to come home before camp ends, you can contact us by email to arrange that (as per our early release policy, this must be in writing). Please note that no refunds will be given for missed nights at camp.

If your camper is at camp and they need to come home early, you can contact our offices by phone or email to arrange that. As per our early release policy, request must be in writing before we will release them. Please note that no refunds will be given for missed nights at camp.

When are the full camp fees due?

The deposit is due to confirm your spot. The remaining balance is due no later than 30 days before your camper comes to camp. You will receive reminder notices well before the 30 days.

How do I know if my camper is registered?

If you place the minimum deposit when you sign up, then your camper will be registered and you will receive a confirmation email. If you do not receive the email, please check your junk mail folder before contacting our offices.

What if we need to cancel?

Please see our cancellation policy above here.

Do you have financial assistance?

Yes! We have partnered with some great local organizations and would love to talk with you about how we can help you send your camper to Keats this summer. Please email us at info@keatscamps.com and ask us about our camperships!

What happens if my child gets sick or experiences any symptoms of Covid-19?

Please do not send any camper to camp if they are sick or experiencing any COVID-19 symptoms. This will be considered an exceptional circumstance due to Covid guidelines and you will be eligible for a full refund.

Keats Camps will follow all public health guidelines. If your camper is sick or experiences Covid-19 symptoms, Keats Camps will follow all public health guidelines set by Vancouver Coastal Health. If costs are associated with this in relation to your child, you will be responsible for those.