Get ready to have the best time of your life!
Our LEAD (Leadership Evangelism and Discipleship) programs are designed to challenge and guide youth in knowing God while gaining a practical understanding of what life looks like following Jesus. It also includes learning to serve in community, having fun in community living, as well as countless opportunities for growing in each participant's leadership skills.
Dates and Rates
Registration for the Deckhand volunteer program will open March 1, 2021 at 9:00am.
Applications for Volunteer Summer Staff (VSS) will open February 15, 2021 at 9:00 am.
Summer Schedule
| CAMP | DATE | AVAILABILITY | RATES |
| --- | --- | --- | --- |
| Deckhand #1 | July 5 – 17 | Boys: Available Girls: Available | $60.00 |
| Deckhand #2 | Jul 19-31 | Boys: Available Girls: Limited Availability | $60.00 |
| Deckhand #3 | August 2-14 | Boys: Full Girls: Full | $60.00 |
| Deckhand #4 | August 16-28 | Boys: Full Girls: Full | $60.00 |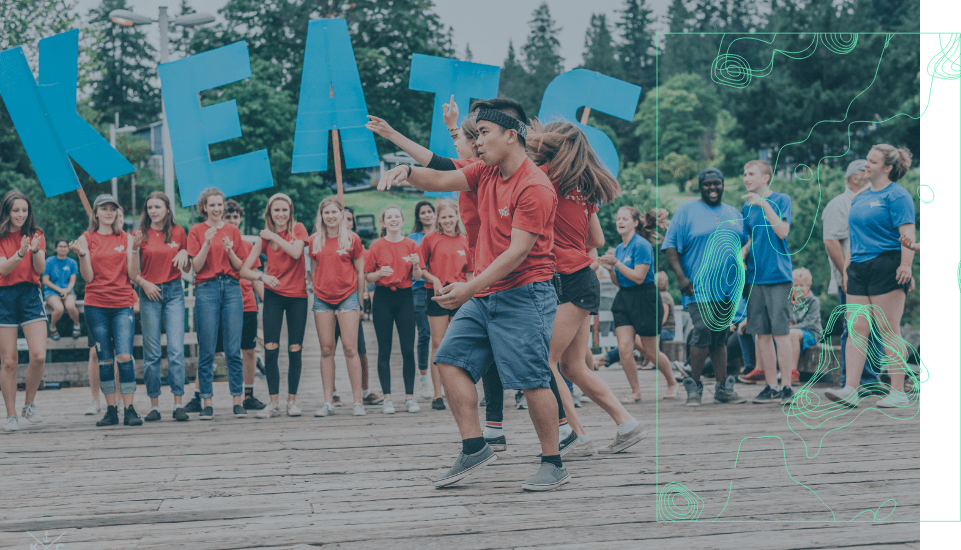 A Typical Day at Keats
Being a Deckhand or Crew means:
Learning to Serve. Each day will have opportunities to serve around the camp, whether that be doing dishes, cleaning bathrooms and cabins, or serving meals.
Learning about God. Deckhands participants will have staff meetings with their leaders to dig deeper into their faith. One-to-ones, small groups, and Deckhand only meetings give everyone a chance to explore, to ask questions, and to understand more about God.
Having fun. Each day will have free time, where you can join any activity, head to Mariners Inn for a treat, or just hang out with your friends.
Looking for more information?
Know which camp you want?
Have questions about Keats?